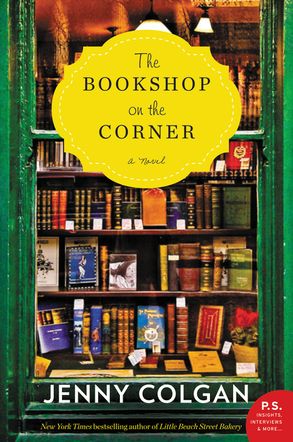 Title:
The Bookshop on the Corner
Author:
Jenny Colgan
First line:
The problem with good things that happen is that very often they disguise themselves as awful things.
The protagonist:
Nina Redmond, a shy 29-year-old single librarian who describes herself as "the quiet one, on the sidelines, observing things through the medium of the novels she loved to read." Her world consists of books, and more books. But then they close her library and Nina has no idea what she's going to do next. Unless she opens up her own small bookshop in an old converted van...
My thoughts:
This is a novel about books and reading, and daring to follow your dreams, AND it's set in Scotland where the men are 'boys' and the women are 'lasses'. What's not to love? I've never read Jenny Colgan before, but I'd definitely read her again. This book is a delight, from Nina's early mishaps driving the van, to the slightly motley yet oddly engaging assortment of characters she meets along the way, to her own unexpected romance. There's even a dog named Parsley. The whole thing is a lot of fun. In fact, I think I'd happily live in this book if I could. I didn't even mind the predictable bits. I just lost myself in the Scottish landscape and enjoyed each and every page. So, if you like bookshops and happy endings, give this one a try.
Similar read: