Just finished reading:
This book is a very intense and dark psychological thriller
So this year I decided to fully embrace Nonfiction November.
Here are the eight nonfiction books that I checked out of the library last Friday and plan on reading throughout the month of November:
Into Thin Air by Jon Krakauer
The Wright Brothers by David McCullough
Live Long And -- What I Learned Along the Way by William Shatner
I'd Rather Be Reading by Anne Vogel
Ten Tea Parties: Patriotic Protests That History Forgot by Joseph Cummins
Valley Forge by Bob Drury
Pale Rider: The Spanish Flu of 1918 by Laura Spinney
Walking the Amazon by Ed Stafford
(Don't know if I'll manage to read them all, but I'm going to give it a try.)
Two stupid things that made me laugh:
The title of this book:
And this misspelled word:
"Boomkark"
(I saw it on some website recently; and while I know they meant
to write bookmark instead, I think I like this word better.)


Another favorite John Atkinson cartoon: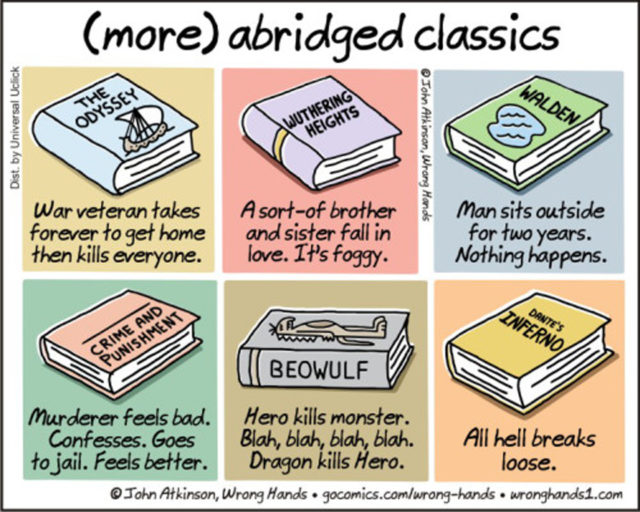 Happy Reading!