One month into 2021 and I'm not sure it's any better than 2020. But I'm surviving. And hey, at least there's toilet paper! Because they prioritized school personnel here in Utah, I got my first dose of the Moderna vaccine last month, and should get my second dose next week. No side effects other than a sore arm. I just hope it works, especially with all these scary variants popping up. I'd love to see a light at the end of this long pandemic tunnel!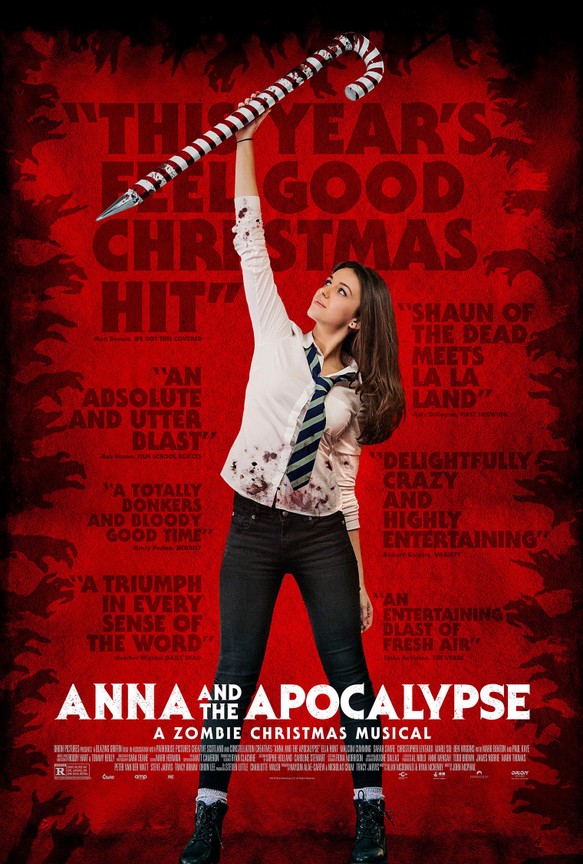 On the upside, I watched a fun movie the other day: Anna and the Apocalypse. It's a musical .... with zombies! Who can resist that? The songs in it are amazing. And Anna is a great character. It is rated R for some language and some zombie violence...though it's
way
less graphic and intense than a single episode of The Walking Dead. I thought it was a very entertaining film.
I recently finished reading an excellent biography: Revolver--Sam Colt and the Six-Shooter that Changed America by Jim Rasenberger. I thought it was fascinating, and I learned a lot. It's very well-researched and it's clear that Rasenberger really knows his history. There were times however when I felt the writing got a bit too detailed, which made the narrative drag. Overall, though, I liked this one. And who knew one man could influence so much of history with one little gun?
Favorite Quotes of the Week:
"If you are depressed, you are living in the past.
If you are anxious, you are living in the future.
If you are at peace, you are living in the present."
--Lao Tzu.
"Life is but a dream. Don't turn it into a nightmare."
--Jen Sincero
Have a good weekend...and Happy Reading!