Top Ten Tuesday is a fun weekly meme hosted by Jana at
That Artsy Reader Girl
.
This week's theme? Favorite Heroines.
I narrowed my list down to 10 by going with favorite heroines who are smart, gutsy and fierce.
1. Mina Harker
(from Bram Stoker's Dracula)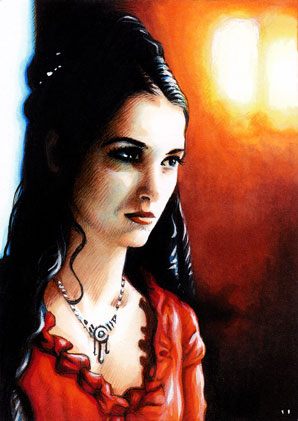 2. Mercy Thompson
(from Patricia Briggs' series)
3. Lizbeth Rose
(from Charlaine Harris' Gunnie Rose series)
4. Casey Duncan
(from Kelley Armstrong's Rockton series)
5. Hero Jarvis
(from C.S. Harris's Sebastian St. Cyr series)
6. Nancy Drew!!
(Do I need to say more?)
7. Ellie Jordan
(from J.L. Bryan's Ghost Trapper series)
8. Ada von Hasenberg
(from Jessie Mihalik's Polaris Rising)
9. Alexia Tarabotti
(from Gail Carriger's Parason Protectorate series)
10. Dagny Taggert
(from Ayn Rand's Atlas Shrugged)
Happy Reading!