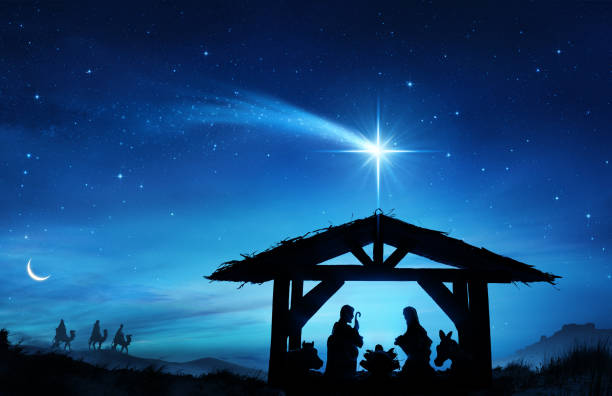 He came upon that wondrous night
So very long ago--
A tiny baby wrapped in cloth,
Laid in a manger low.
The Christ child who lay quietly
Within that stable poor
Would carry out God's pledge that we
Might live forevermore.
So, Christmas morning when you find
Your gifts beneath the tree,
Remember the best gift is the one
God gave to you and me.
--Jeannie Lancaster, The Gift
Wishing everyone a joyful Christmas season
filled with love and peace!