Top Ten Tuesday is a fun weekly meme hosted by
That Artsy Reader Girl
. This week's topic is "Books That Take Place in Another Country." I
LOVE
reading novels that are set in other countries, the farther away the better. It's my way of traveling when I can't afford an actual trip. So take a bookish journey from Afghanistan to Zimbabwe with my top 10 favorite faraway reads:
AFGHANISTAN:
The Taliban Cricket Club
by Timeri N. Murari
This book is so good it actually made me care about a cricket game!
MOROCCO:
The Tattooed Map
by Barbara Hodgson
What I love most about this story is all of the mixed-media collage-like illustrations on every page. It's like reading someone's personal travel journal!
PAKISTAN:
Kartography
by Kamila Shamsie
This novel gives you a taste for what it's like to live and love in Karachi, as does Shamsie's other excellent novels,
Broken Verse
and
Salt & Saffron.
INDIA:
Partitions
by Amit Majmudar
I loved this story that tells about the separation of India and Pakistan through the eyes of the characters caught in the middle.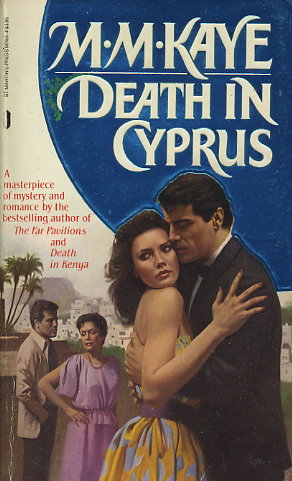 CYPRUS:
Death in Cyprus
by M.M. Kaye
Kaye writes great romantic suspense novels. But if you're not intrigued by the Cyprus setting, you can always read
Death in Kashmir
or
Death in Zanzibar
instead. They're just as good.
RUSSIA:
A Gentleman in Moscow
by Amor Towles
This is still my favorite read of 2018. And it's all because of Count Alexander Ilyich Rostov, one of the most memorable characters I've ever met!
DENMARK:
The Quiet Girl
by Peter Hoeg
This is an impossible story to sum up in one sentence. So check out my previous post on this remarkable book, and then check out this book! It's a 5-star read.
JAPAN:
The Housekeeper and the Professor
by Yoko Ogawa
This bookish gem is poignant and sweet and beautifully written. I loved everything about it!
SPAIN:
The Club Dumas
by Arturo Perez-Reverte
This literary mystery has all the right ingredients: an antiquarian bookdealer, a sinister secret society, a rare and arcane manuscript, intrigue and death. (
The Flanders Panel
and
The Nautical Chart
by Perez-Reverte are also favorites.)
ZIMBABWE:
The Hairdresser of Harare
by Tendai Huchu
Interesting and poignant read set in a country I'm not sure I'd want to visit in real life, but that I loved getting to know more about through the pages of this short but powerful novel.
Where should I travel next?
HAPPY READING!