This is a fun weekly meme hosted by
That Artsy Reader Girl
. This week's topic is favorite book quotes, which is right up my alley! I have been collecting my favorite bookish quotes for years now, writing them down in a black leather notebook, and referring back to them year after year. I love me a good quote. The hardest part with this post was deciding which ones to post...and limiting myself to only ten. But I did my best, choosing quotes from 5 recent reads, and 5 classics. Here they are:
"If the books I have read have helped to form me, then probably nobody else who ever lived has read exactly the same books, all the same books and only the same books as me. So just as my genes and the soul within me make me uniquely me, so I am the unique sum of the books I have read. I am my literary DNA."
--Susan Hill, Howards End is on the Landing
"By hook or by crook, I hope that you will possess yourselves of money enough to travel and to idle, to contemplate the future or the past of the world, to dream over books and loiter at street corners and let the line of thought dip deep into the stream."
--Virginia Woolf, A Room of One's Own
Look out the window.
See a bird.
Enjoy it.
Congratulations. You are a bad birdwatcher.
--Simon Barnes, How to Be a (Bad) Birdwatcher
"If one advances confidently in the direction of his dreams, and endeavors to live the life which he has imagined, he will meet with a success unexpected in common hours. If you have built castles in the air, your work need not be lost, that is where they should be. Now put the foundations under them."
--Henry David Thoreau, Walden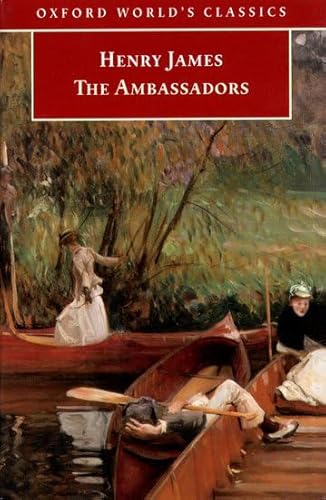 "Live all you can; it's a mistake not to. It doesn't so much matter what you do in particular, so long as you have your life. If you haven't had that what have you had?"
--Henry James, The Ambassadors
"You can't find love if you're not willing to lose it. You can't find happiness if you're not willing to risk being sad. And you can't find the love of your life without risking breaking your heart."
--Kunal Nayyar, Yes, My Accent is Real
"Sometimes we know in our bones what we really need to do, but we're afraid to do it. Taking a chance and stepping beyond the safety of the world we've known is the only way to grow, though and without risk there is no reward."
--Wil Wheaton, Just A Geek
"Perhaps all dragons in our lives are really princesses just waiting to see us just once being beautiful and courageous."
--Rainer Maria Rilke, Letters to a Young Poet
"Every time I overcome my personal fears and prove something to myself, I want to set the bar a little higher. In my life, and in all our lives, there should be no limitations, only possibilities."
--Rachael Scordis, No End in Sight
"He made a picture of his life and I was fit in it. He wanted, too, to imprison me in his dream. But I am I. I don't want to dream anyone else's dream. I want to dream my own."
--W. Somerset Maugham, The Narrow Corner
Happy Reading!