Top Ten Tuesday is a fun weekly meme hosted by
That Artsy Reader Girl
.
This week's Theme: Non-Bookish Hobbies.
I decided to tweak this one a bit, so instead of just listing 10 of my hobbies, I'm going with 10 things about me you may, or may not, find interesting:
🌎 Traveling is one of my favorite things to do. I've gone down into the catacombs of Paris, climbed to the top of the Statue of Liberty, ridden an elephant in Thailand, explored the ruins of Angkor Wat in Cambodia, spotted blue-footed boobys in the Galapagos Islands, sailed down the Nile, and floated across the Valley of Kings in a hot air balloon. And someday soon I hope to visit both Morocco and Easter Island. Oh, and Cornwall and Wales, too.
🐠 I love the idea of snorkeling, but every time I try it, I feel like I'm drowning.
🌄 I used to run cross-country in high school, but now I prefer walking or hiking.
📸 Photographing old cemeteries is one of my quirkier hobbies.
🧩 I look forward to doing the New York Times crossword puzzle everyday at lunch ...in pencil though, not in pen.
🏅 When the winter Olympics came to Salt Lake City in 2002, I was lucky enough to attend several events from short track speedskating to freestyle aerials to women's hockey. It was awesome and one of my most favorite memories!
😐 Two things I really hate: karaoke and charades.
(I don't like having to perform in front of people.)
😊 Two board games I love to play: 10 Days in Africa and Small World.
(I could've listed at least a dozen more, like Pandemic, Star Realms, Ex-Libris, etc., but I restrained myself.)
📚 I got to eat lunch with author Jane Yolen once at a writer's conference. She's super nice, and funny, too. And she has very good manners.
🥞 Pancakes are my favorite breakfast food. And I know how to make 20 different kinds.
So, there you have it, 10 tidbits about me.
Hope you weren't too bored.
Happy Reading!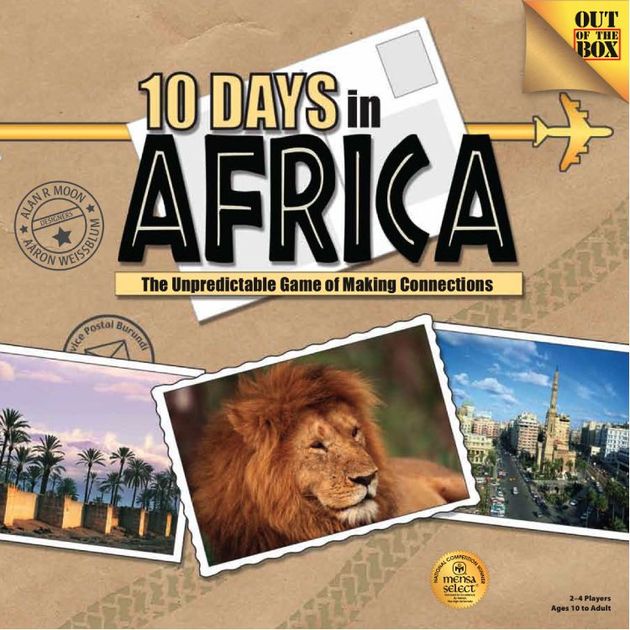 (Oh, and here are some images of those two board games I love. They're awesome and I highly recommend them to anyone who loves a good game.)