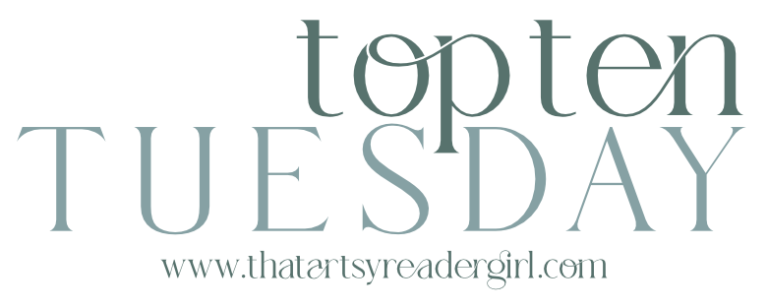 Top Ten Tuesday is a fun weekly meme hosted by Jana at
That Artsy Reader Girl.
This week's theme: The First 10 Books I Randomly Grabbed From My Shelves.
I wanted to make this list truly random, so I numbered the shelves in my bedroom and pulled out my 12-sided and 20-sided dice...then rolled for what shelf and what book. (Yes, I own a set of Dungeons and Dragons dice; I'm more than just a book nerd. 🐉 ) Anyway, here are 10 Random Books from my Shelves.
The Rose Revived by Katie Fforde
(I love Fforde's romances and own several of them, but this was the first one I ever read.)
Cakes and Ale by W. Somerset Maugham
(He's one of my favorite classic authors...and this is my second favorite book by him.)
Nightlife by Rob Thurman
(This is the compelling first book in a very action-packed urban fantasy series that I love with brothers Cal and Nikos Leandros.)
Maiden Voyage by Tania Aebi
(This is a fantastic nonfiction read about a girl who sails around the world alone.
I love travel memoirs and have read this one many times.)
The Man Who Listens to Horses by Monty Roberts
(This is another excellent nonfiction book...and one I actually bought in hardback when it came out.)
The Woman in White by Wilkie Collins
(Another favorite classic novel! I love the way this mystery unfolds.)
The Day of the Storm by Rosamunde Pilcher
(Pilcher's romances are so magical; I especially love this one.)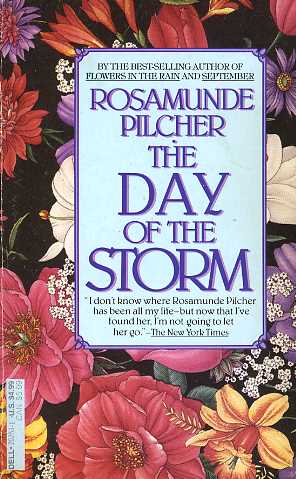 Well Met by Jen DeLuca
(Who doesn't love a sweet and swoony romance set at a Renaissance Faire?)
The Girl With the Dragon Tattoo by Stieg Larsson
(This was my introduction to Scandinavian thrillers and I loved it!)
The Club Dumas by Arturo Perez-Reverte
(His books are amazing!)
Though randomly chosen, these 10 books are a good representation of the kinds of books I love to read: thrillers, romances, urban fantasy, classics, mystery, and nonfiction.
Happy Reading!