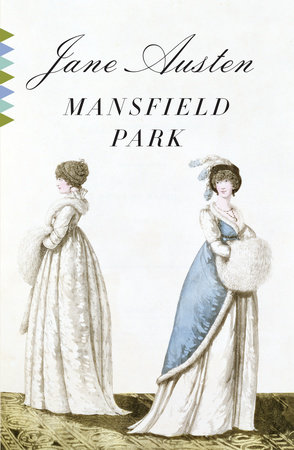 I don't care what anyone else says, I like Fanny Price! She may not be as outspoken, confident or lively as Elizabeth Bennett or Emma Woodhouse are, but then she doesn't enjoy the same privilege of position that they do either. She's the poor relation who's treated more like a servant than a member of the family. In a lot of ways, Fanny Price is Jane Austen's version of Cinderella. She's quiet, long-suffering, generous, and kind, but most of all, she has a good heart. (Plus, she loves books--having "been a collector from the first hour of her commanding a shilling.") And that's why I like her. She's good. (A quality highly under-rated these days.)
What I noticed most as I read Mansfield Park this time around is that the book is really a study in contrasts between Mary Crawford and Fanny Price. They are such opposites. Mary is outgoing and makes conversation easily; Fanny is quiet and shy. Mary needs to be constantly active and amused; Fanny finds contentment in solitude--enjoying her books and her own thoughts. Mary is careless and never chastises her brother, Henry, for his outrageous flirtations; Fanny sees and silently condemns his dishonorable behavior. When Mary has the chance to marry for love, she refuses because Edmund's position in society isn't prominent or important enough for her. Fanny, on the other hand, has the chance to marry a man of wealth and position, but refuses because he's not a man she can love.
So who's more likeable? For me, Fanny wins hands down. And I'm glad that, like Cinderella, she gets her happily ever after in the end. Because she deserves it. So, here's to Fanny!
Happy Reading!
P.S. And while they've yet to make a really good movie version of this particular Austen novel, this 2007 Masterpiece one wasn't too bad.