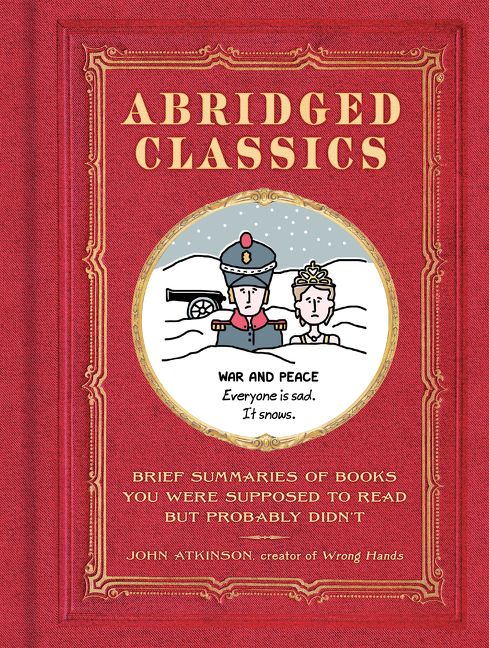 Kristen at
We Be Reading
blogged about this book a few weeks ago and I'm so glad she did because this book is awesome. The way John Atkinson can take a classic and capture its essence with a witty and pithy one or two-panel cartoon is amazing. I loved each and every one. It's a book you can read in under an hour, and savor for days. Here are a few of my favorites: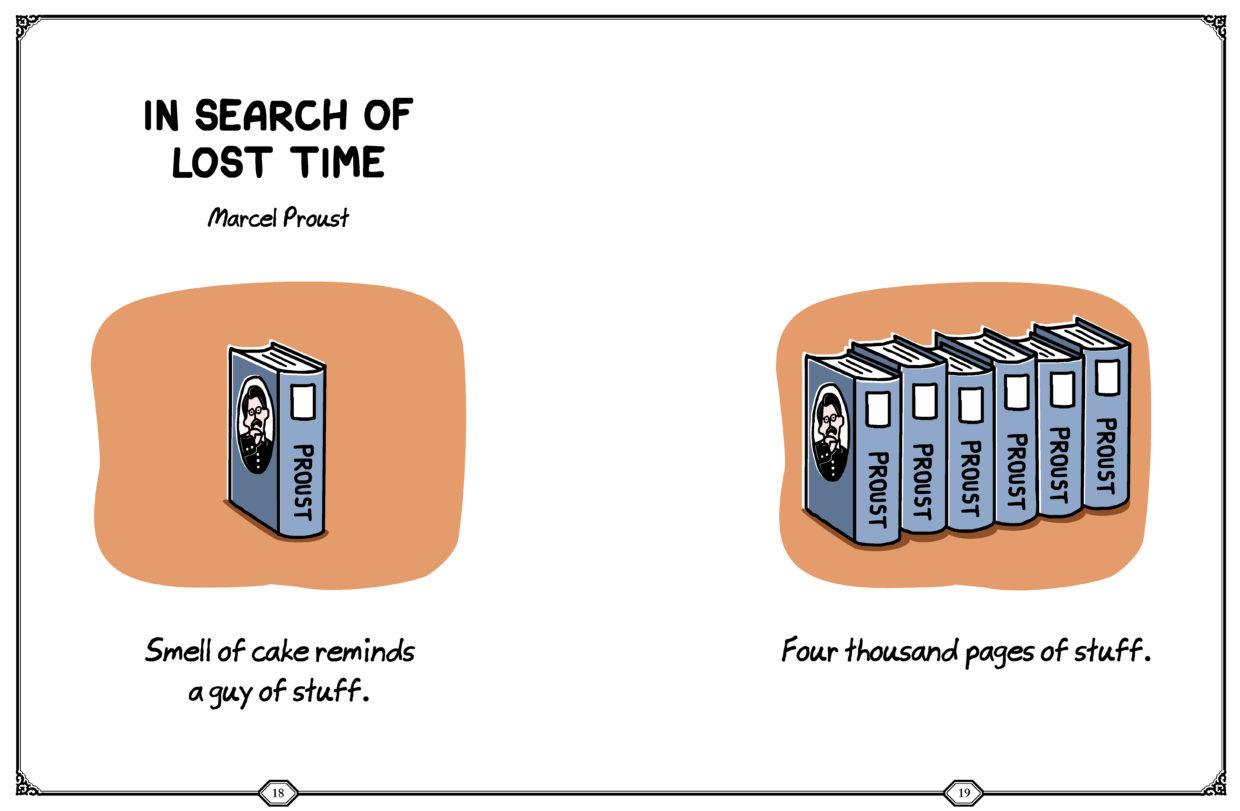 Isn't this a perfect summary of Proust? I know it made me laugh.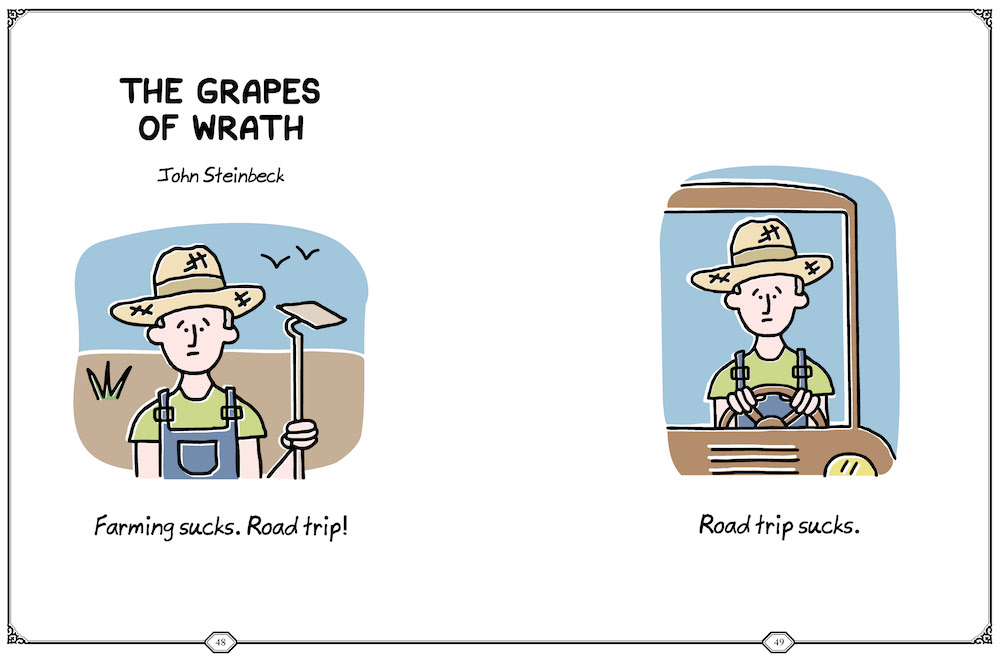 I also thought this one was pretty funny.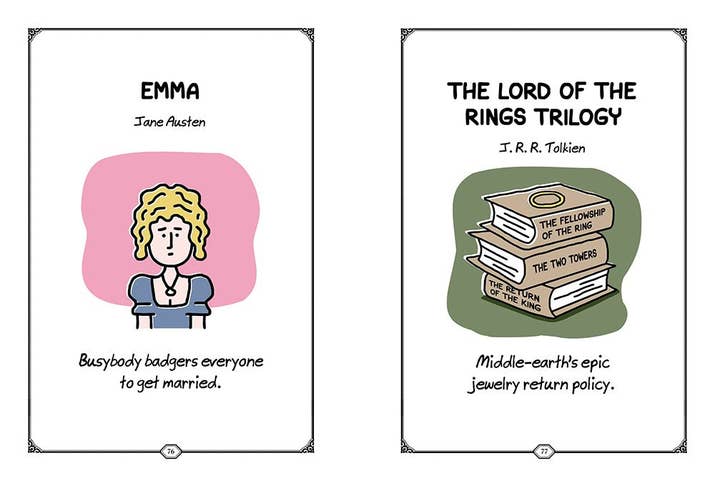 And then there are these:
Aren't they great?
So, if you get a chance to check out this delightfully funny book of abridged classics don't pass it up! It's one of my favorite books of 2018!
Happy Reading!