Twisted (Tracers#5) by Laura Griffin
A new detective
and an FBI profiler track down
a serial killer.
Romantic suspense .... 370 pages .... 4.5/5 stars.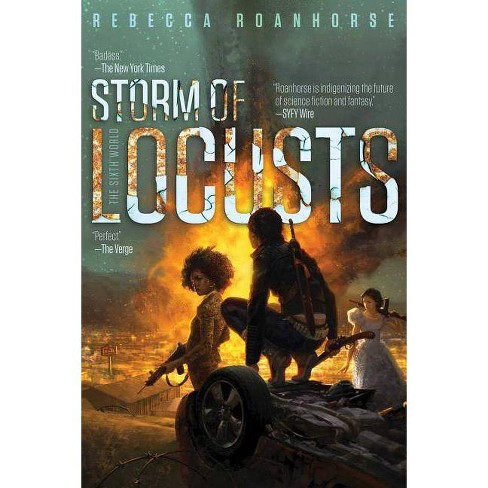 Storm of Locusts (Sixth World #2) by Rebecca Roanhorse
A cult, a lightning sword,
a missing friend--Maggie must
fight the odds again.
Apocalyptic urban fantasy .... 311 pages .... 4/5 stars.
Undead by Kirsty McKay
Her class ski trip turns
horror show when Bobby's classmates
become the undead.
YA Zombie Apocalypse .... 263 pages .... 3.5/5 stars.
(Bonus: It's set in Scotland during a snowstorm!)
Someone to Trust by Mary Balogh
She's widowed; he's nine
years younger. Together
they're a perfect match.
Regency Romance .... 369 pages .... 3.5/5 stars.
(In some ways, this story reminded me of Jane Austen's Persuasion.)
Happy Reading!