Mary Ann Evans was born on November 22, 1819. She grew up in Warwickshire, England and moved to London in 1851 where she met George Henry Lewes. Though they never married, she and Lewes lived openly together for 24 years, a daring move in Victorian times. More importantly, Lewes encouraged Mary Ann's writing. Under the name George Eliot, she published her first novel in 1859. Five more classics followed. Eliot became the foremost woman novelist of her day. She died in 1880 at the age of 61.
George Eliot in Love
by Brenda Maddox is an excellently written biography of this amazing writer. It details the most important moments in her life and gives you a sense of what kind of person she was. I really liked it, almost as much as I love these three favorite novels by Eliot, and these favorite quotes:
"Love once, love always."
"It is never too late to be what you might have been."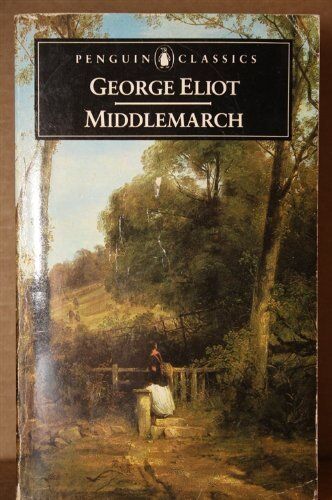 "And, of course, men know best about everything,
except what women know better."
"It will never rain roses: when we want to have
more roses, we must plant more roses."
Happy Reading!