You Belong Here Now by Dianna Rostad
Three New York orphans
find a new home and family
on a Montana ranch.
Historical fiction .... 339 pages .... 3/5 stars.
(An uneven read for me; while I liked the three orphans, I found parts of the plot too unbelievable and over-the-top.)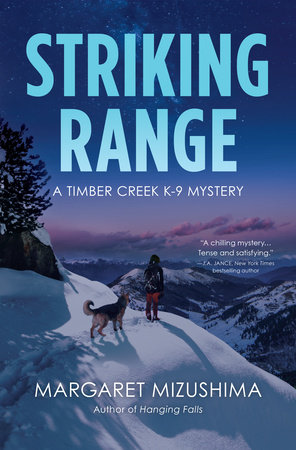 Striking Range (Timber Creek K-9 Mystery, #7) by Margaret Mizushima
Murder, deadly drugs,
and a missing baby alarm
Mattie and Cole.
Mystery .... 275 pages .... 4/5 stars.
(Another good one in this series. Mattie's K-9 partner, Robo, is so great; plus, there are puppies!)
Not You Again by Terri Osburn
Five days. Four blind dates.
Three disasters. And one
second chance at love.
Contemporary romance .... 239 pages .... 3.5/5 stars.
(The only problem with this humorous romance is that it's too short, which made the ending feel rushed; I wanted more of Jacob's and Becca's story.)