Kindle Vella Update:
My sister and I just posted our eleventh episode of
Ghosts of Grayhaven
; we have just ten more episodes to go and will be posting two episodes a week until we're done. We've been having so much fun creating and writing this ghost story about Zeb, Mariah and Moose. THANK YOU so much to all those blogging friends who have read, followed, and given likes to our story. I appreciate your support so much! You guys are the best. And if anyone else wants to check it out, the first three episodes are totally free to read. Just click on the story title link above. (And if you want to read more episodes, Kindle Vella gives you your first 200 tokens for free; and you can buy 200 more tokens for just $1.99. Each of our episodes cost between 10-15 tokens.)
Reading Challenge update:
I only have one more classic to read this year and I will have finished all twelve categories in
Karen's Back to the Classics Challenge.
I'm hoping to read my last classic, The Scarlet Pimpernel, this month. I picked up a used copy of it for 25 cents at a library book sale last year. It'll fill the Classic Set in a Place You'd Like to Visit category...because Paris!
Nonfiction November: I always try to read a few nonfiction books every November. Here are the ones I'm planning on reading this month:
Midnight Rising: John Brown and the Raid that Sparked the Civil War by Tony Horwitz
The Fighting Bunch by Chris DeRose (a book that Sam @ Book Chase recommended last year)
Days of Rage by Bryan Burrough
The Perfect Predator: A Scientist's Race to Save Her Husband From a Deadly Superbug by Steffanie Strathdee
Swan Dive: The Making of a Rogue Ballerina by Georgina Pazcoguin
Will I manage to finish them all? Probably not. But I'm going to try. Of course, I also checked out a bunch of fiction titles from the library yesterday, too, because I'm the girl who always checks out too many books every month. So, here are the top five fiction books I'm planning on reading this month too:
The Maid by Nita Prose
The Hidden One by Linda Castillo
Still Life by Louise Penny
The Dragon's Promise by Elizabeth Lim
A Little Wilder by Serena Bell
Practicing gratitude: And throughout this month, I'm going to try a little harder to remember these two quotes by William A Ward, and be more consciously thankful for all the blessings I have been given in my life.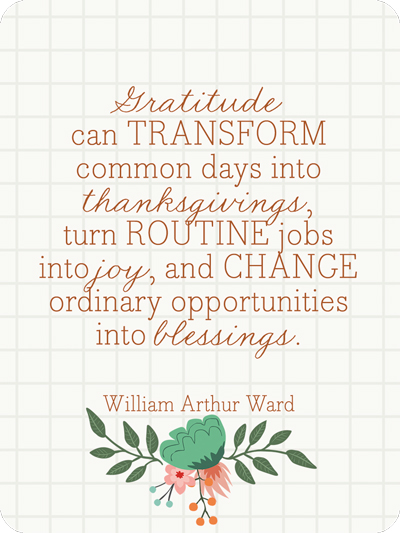 Happy November Reading!