It's not always easy for me to narrow down the list of books that I love to just a few favorites, but oddly enough, I find it a lot easier to choose my favorite authors. Although even that list always ends up being a lot longer than ten. So, here's my "short list" of favorite authors--those authors who I love enough to want to read every single book they've ever written, and still wish for more:
Jane Austen
I know, this seems like the too-obvious first choice,
but I can't help it. I've read her books many times
and I love them all.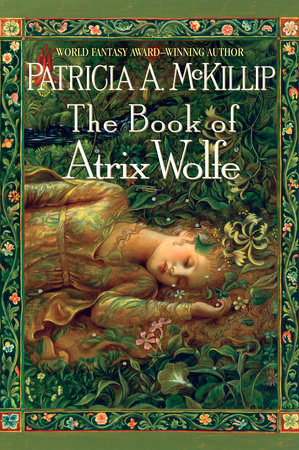 Patricia A. McKillip
I love this author for her lyrical prose
and her magical stories.
Henry James
I know he's not for everyone, but I have been an unabashed
Henry James fan ever since I first read Portrait of a Lady.
Mary Stewart
...who first introduced me to romantic suspense
the way it should be done.
Barbara Michaels
...who added a thread of the supernatural to her suspense novels,
which I completely love.
Rosamunde Pilcher
The opposite of dark and eerie, I love Pilcher's
quietly romantic novels. Especially when they're set
in Cornwall or Scotland.
James Rollins
...whose every book is a fun and exciting adventure!
Simone St. James
...who writes the kind of Gothic ghost stories I love.
Agatha Christie
...who never disappoints.
Douglas Preston & Lincoln Child
...who always keep me reading late into the night!
And the other authors who I couldn't bear to leave off my list:
Susanna Kearsley
Sharon Bolton
Edith Wharton
Kay Hooper
Katie Fforde
Ray Bradbury
Barbara Pym
Dawn Powell
Simon R. Green
Benedict Jacka
C.S.Harris
Patricia Briggs
Victoria Thompson
Arturo Perez-Reverte
Carlos Ruiz Zafon
Daniel Silva
Lois Duncan
And many, many more!
Happy Reading!