"It'll be a summer you'll remember for the rest of your life."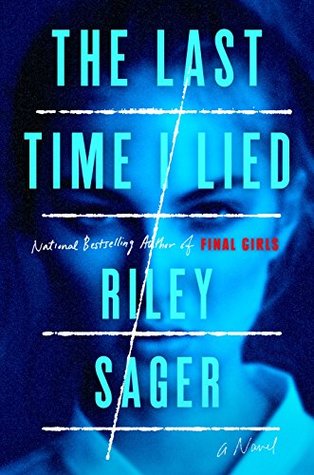 Emma. Vivian. Natalie. Allison. They're the four girls in Dogwood cabin. Emma, who's the youngest at 13, has never been to summer camp before, but Vivian takes her under her wing. Their favorite game? Two truths and a lie. Then one night in July, Vivian, Natalie and Allison sneak out in the middle of the night and never come back. The police search the woods and the lake, but the three girls are never found.
Fifteen years later, Camp Nightingale is reopening. The owners ask Emma to come back to teach art. She's a famous painter now...a painter who's suffering from a severe case of artist's block. At first, she doesn't want to go. But then she thinks she might be able to figure out what happened to Vivian and the others. Find some closure. Move on with her life. But being back at Camp Nightingale is harder than she expected, bringing back memories she'd rather forget. And when three more girls go missing, Emma becomes the prime suspect.
I really liked this book: the summer camp setting, the flashbacks of Emma's first summer at Camp Nightingale, her ghostly visions of Vivian, the psychological suspense as everyone else around her begins to doubt her sanity, the mystery behind Vivian's, Natalie's, and Allison's disappearance, and the secret history of Camp Nightingale itself. It's all great!
Happy Reading!