Day By Day Armageddon by J.L. Bourne
Written like a journal:
one man's fight to survive the
growing zombie hoard.
Apocalyptic fiction .... 200 pages .... 3/5 stars.
(There are a few flaws, and the ending felt way too abrupt, but overall a fun zombie read.)
Deadly Dreams by Kylie Brant
Ritual fires. Three cops dead.
Could Risa's psychic dreams help
Det. McGuire solve this case?
Mystery/Suspense .... 325 pages .... 4/5 stars.
(I really like Brant's Mindhunter Series!)
Murder at Half Moon Gate by Andrea Penrose
An inventor's murder
draws Wrexford and Charlotte into
a maze of death and lies.
Historical mystery .... 358 pages .... 5/5 stars.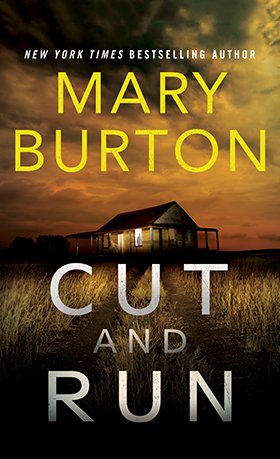 Cut and Run by Mary Burton
Missing girls, murder,
twin sisters separated at birth...
and one Texas Ranger.
Mystery/Suspense .... 323 pages .... 4/5 stars.
(Thanks for the recommendation,
Rachel!
I really liked this one.)
Happy Reading!